DECEMBER PRESENTS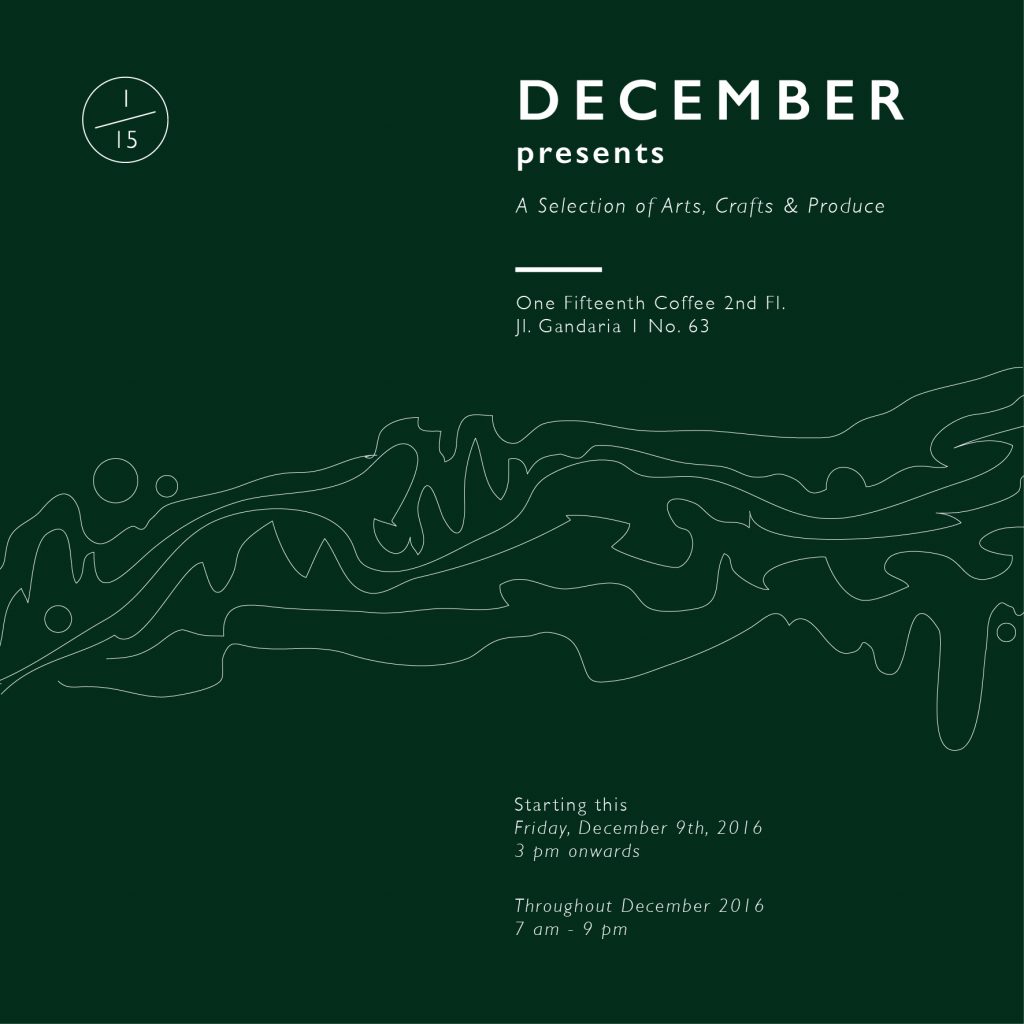 Starting Friday, December 6th at 3PM onwards, find Seumpama in a compilation of assorted brands of arts, crafts, and produces at:
December presents by 115 Coffee
One Fifteenth Coffee 2nd floor,
Jl. Gandaria 1 No. 63 (daily hours 7am – 9pm).
Terbang and curated titles of our Children's Annual vintage collection will be available here throughout December 2016. Our collection will be regularly updated as we may only have one copy of our vintage books.
You can follow our Instagram feed to stay updated with the fun we have there.
xx