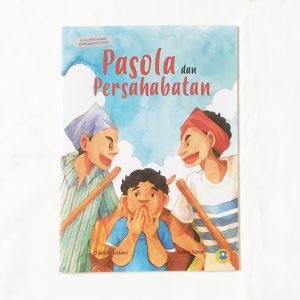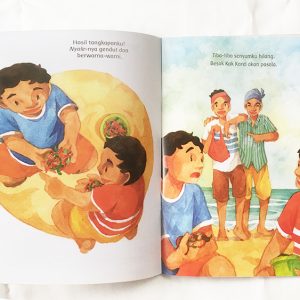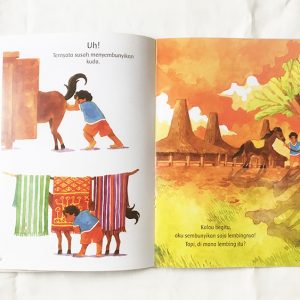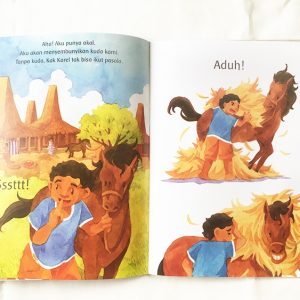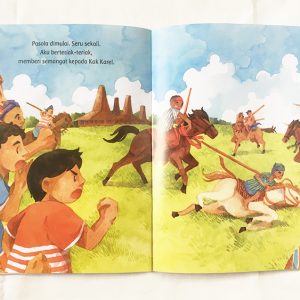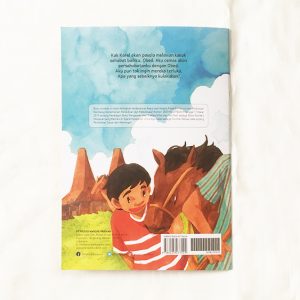 Pasola dan Persahabatan
Kak Karel akan pasola melawan kakak sahabat baikku, Obed. Aku cemas akan persahabatanku dengan Obed. Aku pun tak ingin mereka terluka. Apa yang sebaiknya kulakukan?
Pasola kegiatan 'perang berkuda' di Sumba mengajak kami memahami kompetisi dan persahabatan; melihat kalau konteks persahabatan yang sehat melihat persaingan dengan cara yang sehat juga. Konsep yang menurut kami menyegarkan dan penting, bahkan buat kami. Belum lagi membayangkan serunya pertarungan Pasola, istimewa sekali.
Ditulis oleh Dian Kristiani dan diilustrasikan oleh Azisa Noor.
Rp69,000.00
5 in stock
Dian Kristiani adalah ibu rumah tangga yang mendedikasikan hidupnya untuk menulis bacaaan anak. Sudah ratusan buku yang dihasilkannya. Dian berharap, apa yang dia lakukan bisa memberikan sumbangsih pada generasi masa depan. baginya, menulis bacaan anak bagaikan mengukir prasasti dalam hati dan pikiran anak-anak.
Azisa Noor lahir dan besar di Bandung ditemani dengan buku-buku dongeng sebelum tidur yang diceritakan oleh ayahnya dan kemudian dibacanya sendiri. Setelah besar, dia melanjutkan pendidikan di Teknik Arsitektur ITB dan program Master of Fine Arts di Minneapolis College of Art and Design, sebelum menetap kembali di studio kecilnya untuk membuat dongeng-dongengnya sendiri.
| | |
| --- | --- |
| Weight | .2 kg |
| ISBN | |
| Language | |
| Publisher | |
| Writer | |