More Storytelling Session in Tales on Moon Lane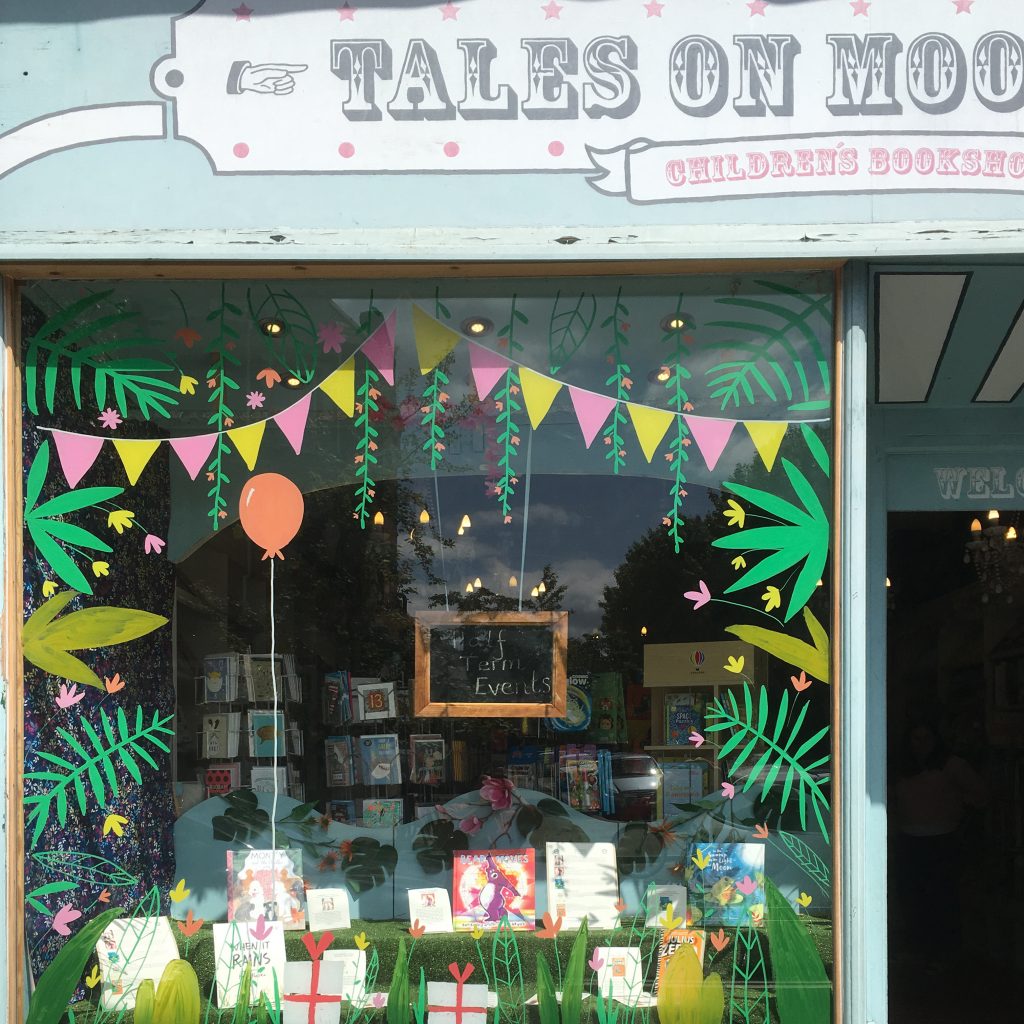 The morning after the nerve-wrecking storytelling session at Moon Lane Ink, I found myself again on the Overground heading to another storytelling session. It was at Tales on Moon Lane, in the South of London. Magically located at the – surprise, surprise- Half Moon Lane in Herne Hill. Oh, it was a perfect name for such a place.
I was a bit early when I arrived. So they asked me to wait at the next door coffeeshop, while they get ready for the space and the little ones to come.
The Tales on Moon Lane has been there for over 14 years, before it initiated to have another children bookstore, which became the present Moon Lane Ink. This was the 'parent' of Moon Lane Ink that Meera told me the day before. And they have the original the illustrator wall here, it was the who's who of children illustrators. I love it!
When 10.30 am arrived, I pulled my shaky self and started off with the stories. It was only my second storytelling session, and I still started feeling a bit rusty. But it was such a pleasant time interacting with the children. I tried to keep it short, making sure I ask questions and responding whenever they take notes of the boots, or frogs, or trying to make sure they knew I noticed them telling me about the unicorn umbrella they have at home.
We followed the storytelling session with a drawing session. It is always fun to see how the actual readers respond to the story I just told. So I asked them to draw their favourite thing when it rains. The girl who told me about the unicorn umbrella quickly grabbed her mom to help her drew it. Another boy drew the lightning scene, adding him in the middle of the story as he bravely hide, because that's the right thing to do. Two of my front row audiences agreed to draw a snail, which of course I forgot to add in my story — clumsy, me! One was realistic with brown mud and slimy trails. Another gave a rainbow swirl on its shell, making sure it's not boring just like rain shouldn't.
I still have a week to go with the tour, and the first two sessions in London made me so excited to see what's coming next.
–
In the two weeks of last May-June, Rassi Narika conducted a UK book tour for her newly translated "When It Rains". She compiles stories from her trip: the stops, the people, the interactions. #WhenItRainsUKTour is brought to you by The Emma Press with supports from the Fringe Programme from the National Organizing Committee for Indonesia, as Market Focus Country of London Book Fair 2019@komitebukuid.