Sold Out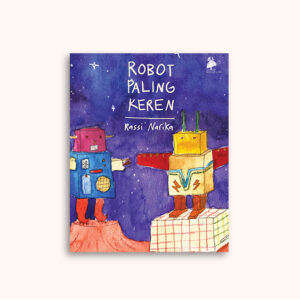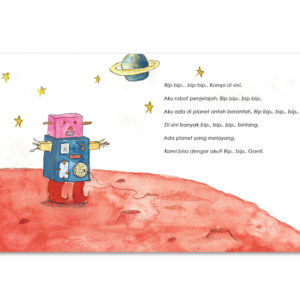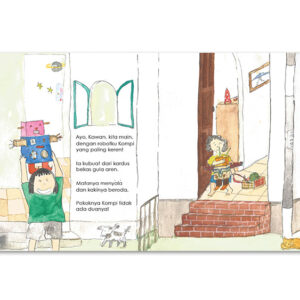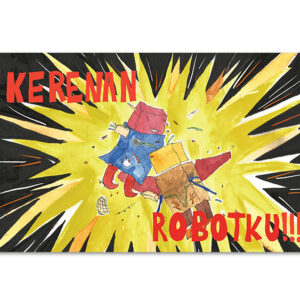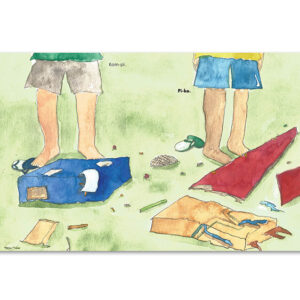 Robot Paling Keren
Dua teman bercerita tentang robot yang mereka buat sendiri: Kompi, si robot penjelajah angkasa dan Piko, si robot pembasmi kejahatan. 
Kedua teman ini percaya robot merekalah yang paling keren. Kompi yang lebih keren! kata yang satu. Kerenan Piko! kata yang lain. 
Tak boleh ada robot yang lebih keren dari robotku! 
Mereka berkeras agar yang lain percaya. Tapi mereka malah saling merusak robot dan hal lain yang mereka punya.
Setelah semuanya rusak,  apa yang tersisa untuk mereka berdua?
—
Robot Paling Keren adalah sebuah percakapan tentang yang kita lakukan, katakan, dan lupakan, saat merasa paling benar dan tidak mau kalah.
Rp98,000.00
Out of stock
Rassi Narika menulis cerita sejak kecil dan sempat menjadi creative writer untuk Tulisan di tahun 2011; di sana ia jatuh cinta dengan interaksi tulisan dan ilustrasi. Saat sedang bersekolah di Goldsmiths University of London, dia mulai mengeksplorasi keduanya. 
Proses bercerita lewat kata dan gambar mulai diulik saat Rassi memulai Seumpama. Ia masih tinggal di Jakarta, menulis, menggambar, mencari, dan membuat cerita.
| | |
| --- | --- |
| Weight | .2 kg |
| ISBN | |
| Language | |
| Publisher | |
| Writer | |
| Illustrator | |
You May Also Like..
Includes products updated are similar or are same of quality