Sold Out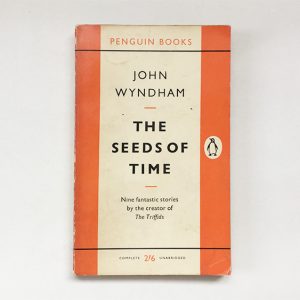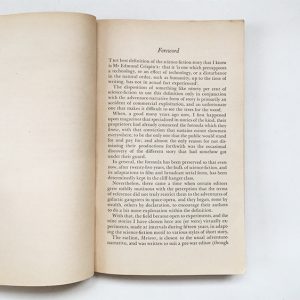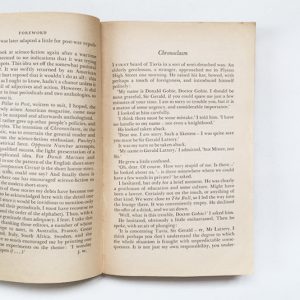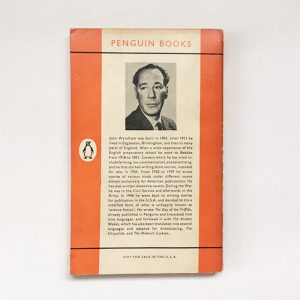 The Seeds of Time
The nine stories making up this book are acknowledged by their author, an acclaimed master of Science Fiction, as 'experiments in adapting SF motif to various styles of short story'. The fascinating variety here does much to explain John Wyndham's success. He writes a satire on racial intolerance in Dumb Martian,  breaks away to savage fantasy in Compassion Circuit,  and to brutal tragedy in Survival. He makes us laugh over the practical jokes that Time and Space may one day play upon human beings; then, in Meteor, gives a new twist to Shakespeare's pity for 'the poor beetle that we tread upon'.
Finally in the delicate tail-piece Wild Flower, there is tenderness combined with anger at the mechanization of earth. The most touching figure in the whole collection is his little school-mistress, holding up her wild-flower posy in defiance of the jet-plane blasting across the sky, and crying out — 'You bullies, with your vast clubs of smoke — this is greater than all of you.'
Rp90,000.00
Out of stock
John Wyndham was born in 1903 and lived in Edgbaston, Birmingham until 1911. From 1930 to 1939 her wrote stories of various kinds under different names almost exclusively for American publication. During the war he was in the Civil Service and afterwards in the Army. In 1946 he went back to writing stories for publication in the U.S.A. and decided to try a modified form of what is unhappily known as 'science fiction'. He also wrote The Day of Triffids, followed with The Kraken Wakes.
| | |
| --- | --- |
| Weight | .2 kg |
| Language | |
| Publisher | |
| Writer | |