Story Behind: A Seumpama Holiday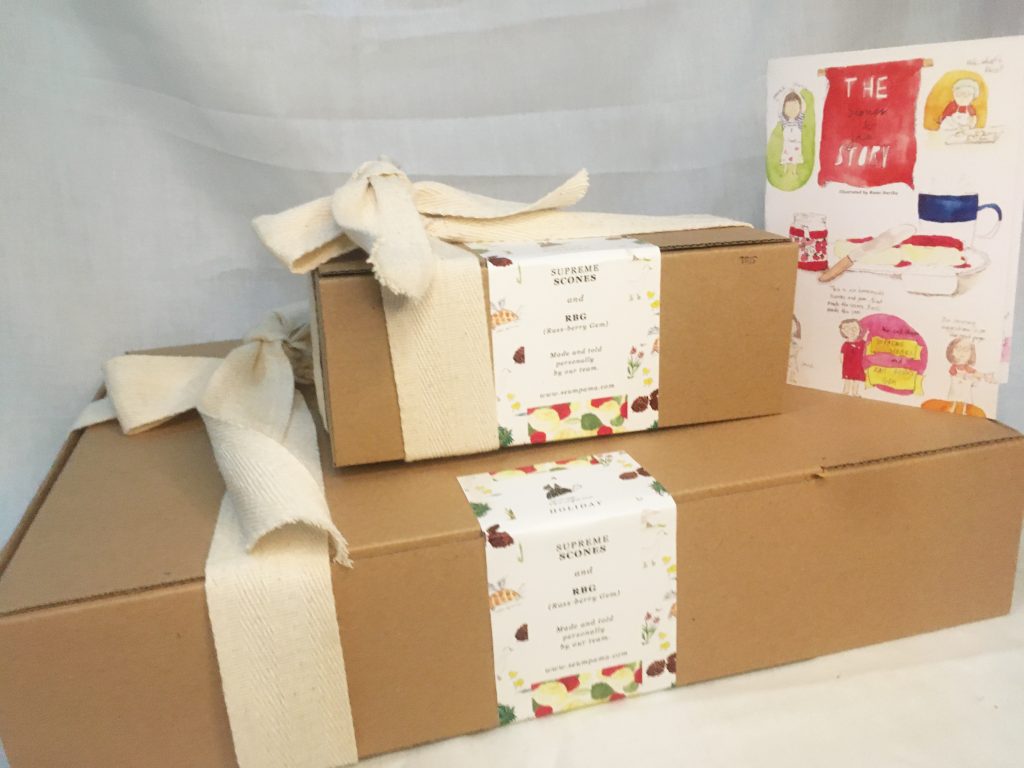 Celebrating our fifth anniversary and this holiday season, we decided to write a different kind of story. A Seumpama Holiday is written in a different form. It's a package of things we love to made and made with love: a set of Ninit's buttery homemade scones combined with Rassi's unprecedented virtue in making raspberry jam.
Ninit's really good at cooking and baking – she also do amazing cinnamon rolls, but we need another whole post on that – and Rassi's enjoy cooking for herself and wary when presenting to other (which is also still how she feels about illustrating and writing). While Ninit has been baking for others during these past 7 months, Rassi didn't find it until she made her own raspberry jam and wished she could share it to everyone she know.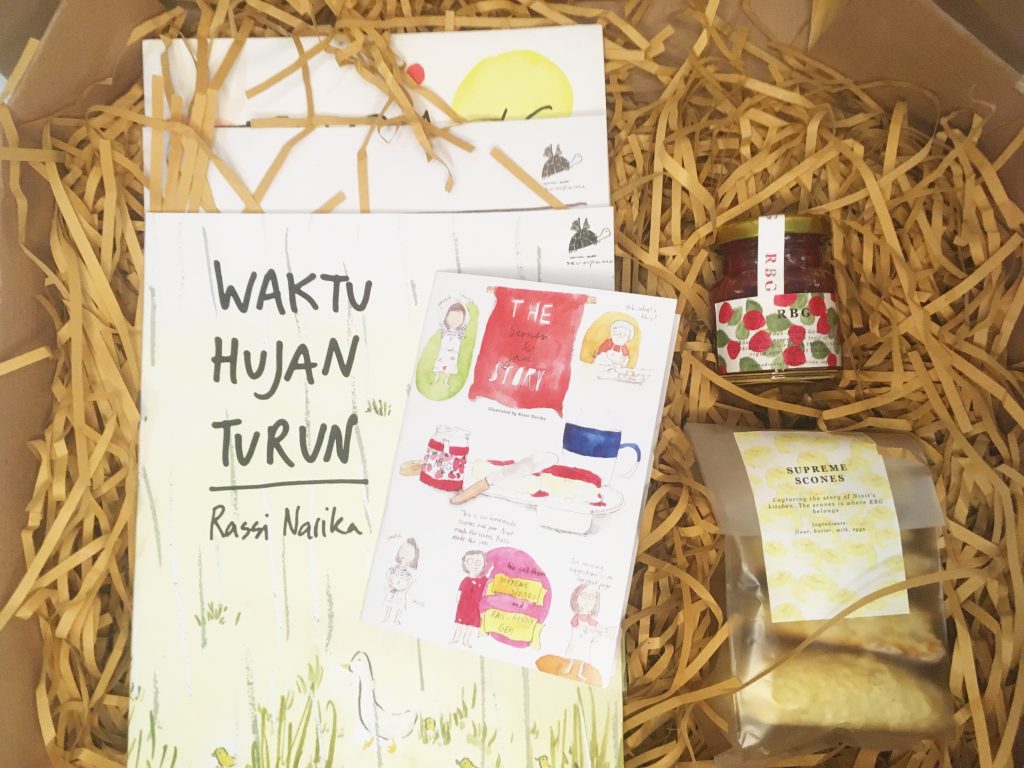 This pandemic really has pushed us to the edge, both in a pleasant and unpleasant ways. We have found a lot of ways to explore our selves and Seumpama, because of the limitations. We finally find the time to do the things that we have been wanting to do but couldn't figure out how–or why we wanted to do it. We refined the things that we have learned personally and try to be better at it.
Yet, we've also been seeing the struggle of independent bookstores and publishers to survive. Some of our favourite bookstores in different parts of the world closed their physical doors and stopped activities, and now we realize more than ever how important it is to keep interactions alive. Technology have helped us created new ways of staying connected. We are forever grateful and forever learning on that.
It is also a time that allow us to join sessions from different parts of the world, like The Emma Press weekly talk with authors, or attended our bucket list Hay Festival, we go bookstore hopping in Jakarta sans traffic to our favourite local independent bookstore Post, Transit, Kios Ojo Keos talk to writers about their books, (and do a bit more personal shopping because Post and Aksara put their collections on Tokopedia) and we enjoyed children books being read on Ayo Dongeng Indonesia and Pustakalana IG with writers and illustrators. It's not the easiest time, but we are grateful with what we still have and can do.
Initially the scones and jam was just a thing that we kept sending to each other, whenever we have time. A way to say that 'I think of you when I make this and I wish you well'. And Amel connected the dots. Putting this set out is about being grateful about still being around, as well as thinking and thanking those who loved and supported us. That's how Supreme Scones and RBG (stands for Rass-Berry-Gem, pun intended, but also an ode to the amazing and original RBG) came together and that's how we want to this package to reach out to you and your loved ones.
—
Orders are taken in a weekly basis along December, ending every Friday for us to bake, prepare, and send on Saturdays. We have limited spots that you can book. Orders can be make exclusively to our Seumpama Instagram account, and currently only do delivery to Jabodetabek area.
We also prepare a book bundling set that you can pick if you want to pair the scone and jam with books of your recommendation.
Set A: Supreme Scones and RBG includes: four (4) scones and a 50 ml jar of RBG with illustrated serving story, specially designed tag, and cotton ribbon.
Set B: Supreme RBG Book set includes Set A plus three of Seumpama books. (Titles for books are customizeable subject to availability and price differences.).