BEHIND TERBANG: PART 2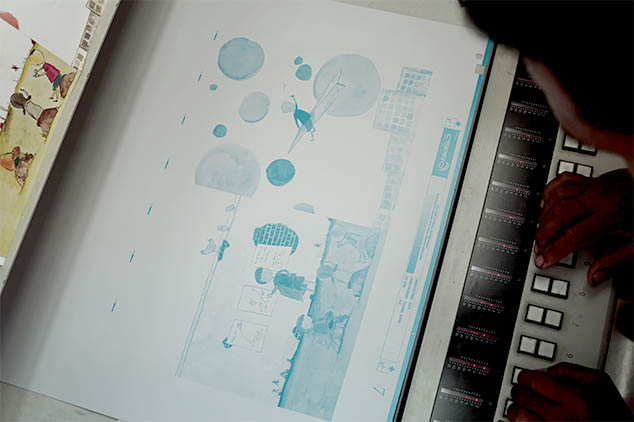 We're currently working on the production latest title of our published work. Refining to the lesson learned from our past production, we revisited our journey with Terbang. As we did that, we thought it would be nice to throw in the behind-the-scene of Terbang. This is the second part of the story. (Read Behind Terbang: Part 1)
Our second title is a children book written and illustrated by Rassi Narika, coming up in October 2017.
THE CREATIVE PROCESS
Terbang is not only Seumpama's first title, but also Rassi's first children book to write and illustrate. She wrote stories before, but illustrating had only been a personal project to help her overcome stress.
The challenges of creating and illustrating a story is to start and end it good. Rassi had had different ideas of what her first book should be. But she ended up developing the one that came out of her fear of height but obsession to a bird view of the world.
The first thing she made was a draft of illustration that ended up being the last page of Terbang: the view of Jakarta from between the clouds. She wrote the manuscript and started illustrating from there. Rassi worked with watercolour and various method that she experimented with to achieve the effect she wanted.
In the last page, to get a blurry sense of clouds, she used white gouache on a plastic before layering it unto the illustration of the city. Her works then get a simple digital retouch – cleaning up the grains from the paper – while preparing the digital file for production.
THE PRODUCTION
We work with an old small printing company in Jakarta to help us achieve the quality of book we want. We have been working with them in various project prior to Terbang and had known the knowledge of Pak Djatmiko had come from years of experience in the craft of printing. He identifies papers like no one we have ever seen before, forecasts challenges with feedbacks and guards our project like it was. Their support is one of the best contributor of how well Terbang came out to be.
EPILOGUE
After Terbang was published, we were fortunate to encounter many parties who supported and worked along with us to explore and experiment furthermore the world of independent bookstore/ publisher/ creator.
There are challenges, but there were even more encouragement for us to remain with what we're doing. It still is scary, but there are many parts that we are so excited to find, and we can't wait to take you there.