IDUL FITRI IS COMING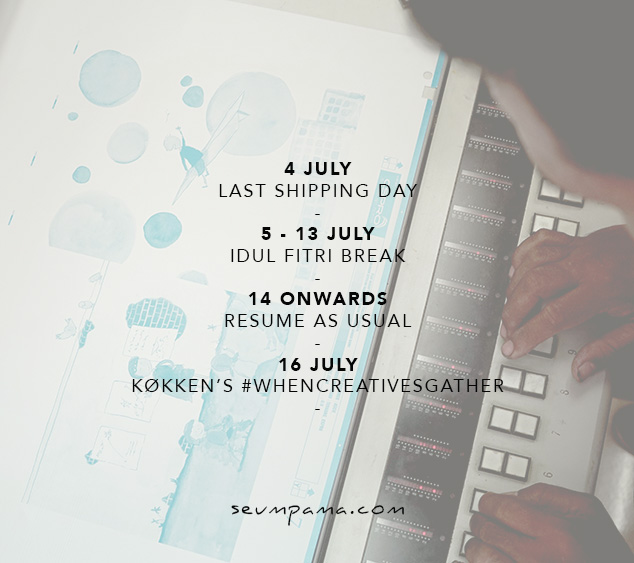 We're excited to welcome our first Idul Fitri as Seumpama. July 4th will be our last day processing online orders and shipment, and from July 5-13th we will be taking a break to be with our family and friends. Ninit will do the annual homecoming to Surabaya, while Rassi will do what she enjoys best from the holiday: an empty(er) Jakarta.
We'll be back on the 14th and soon after we look forward to catch up with you at Køkken's #whencreativesgather on the 16th.
See you soon!