Seumpama in Chiang Mai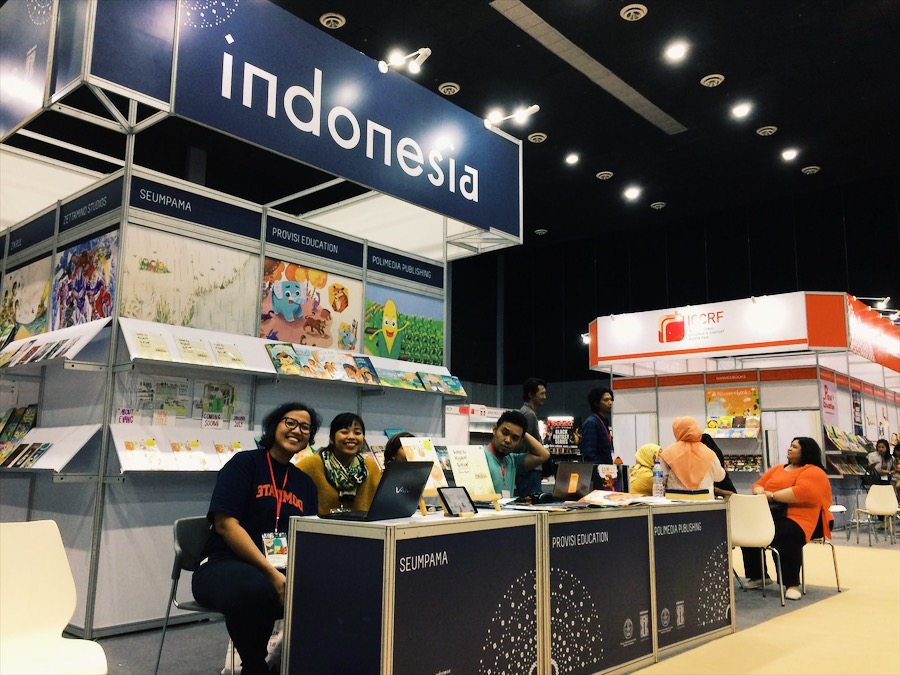 Two thirds of the Seumpama team was off to Chiang Mai at the end of November/ early December 2019 to attend the International Children Content Rights Fair (ICCRF) 2018. It was our first time attending international fairs, so we were quite nervous and wasn't really sure what to prepare – we only had our two published titles, and one up coming one. Yet, we learnt and met a lot of interesting stories of being (and staying) in this publishing world that we were crazy enough to pick in.
ICCRF is ASEAN's first marketplace for buying and selling children's content rights for print media and technology. (We were learning to put our business cap and hoped that we looked good in it.) In its second year, exhibitors from all Southeast Asian countries, India, Belgium, and Italy were taking part in it. We enjoyed conversations of how other countries in the region were doing for children publishing initiative, approaching book publishing as a form of craft, and learned the different angles of the regional market.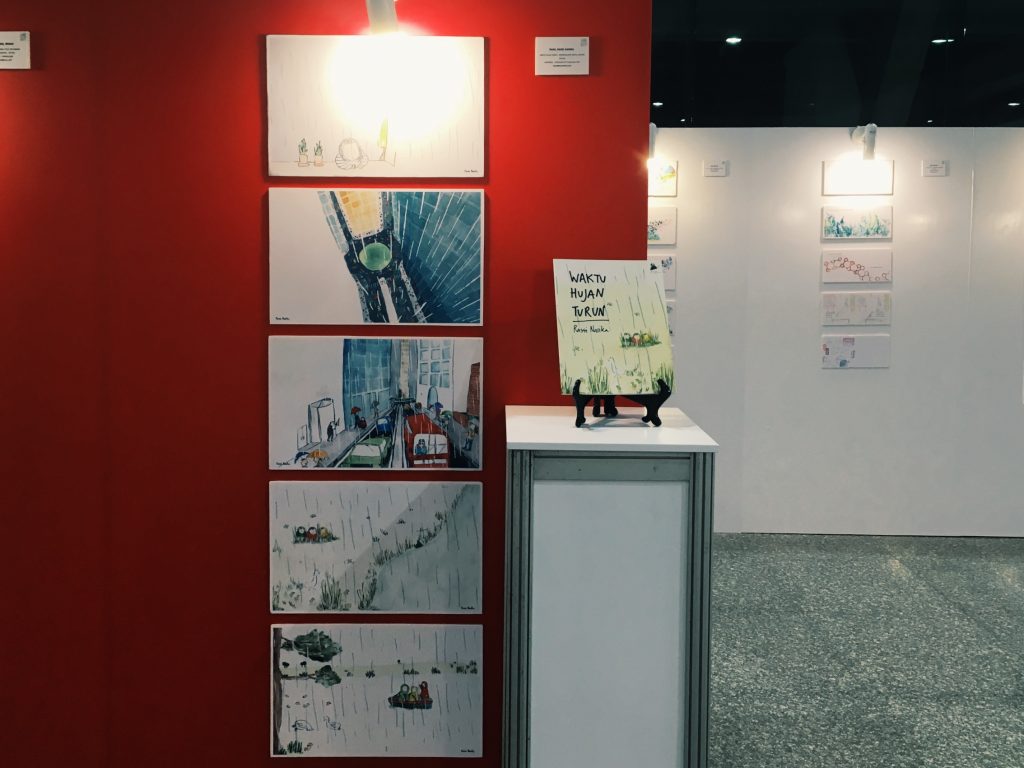 Along with the event, the organizer also held an exhibition for shortlisted submission for ASEAN Illustration's Award. Rassi Narika's work for Waktu Hujan Turun was selected to be part of the exhibition, and submission's from Visual Communication and Design FSRD ITB's students won awards.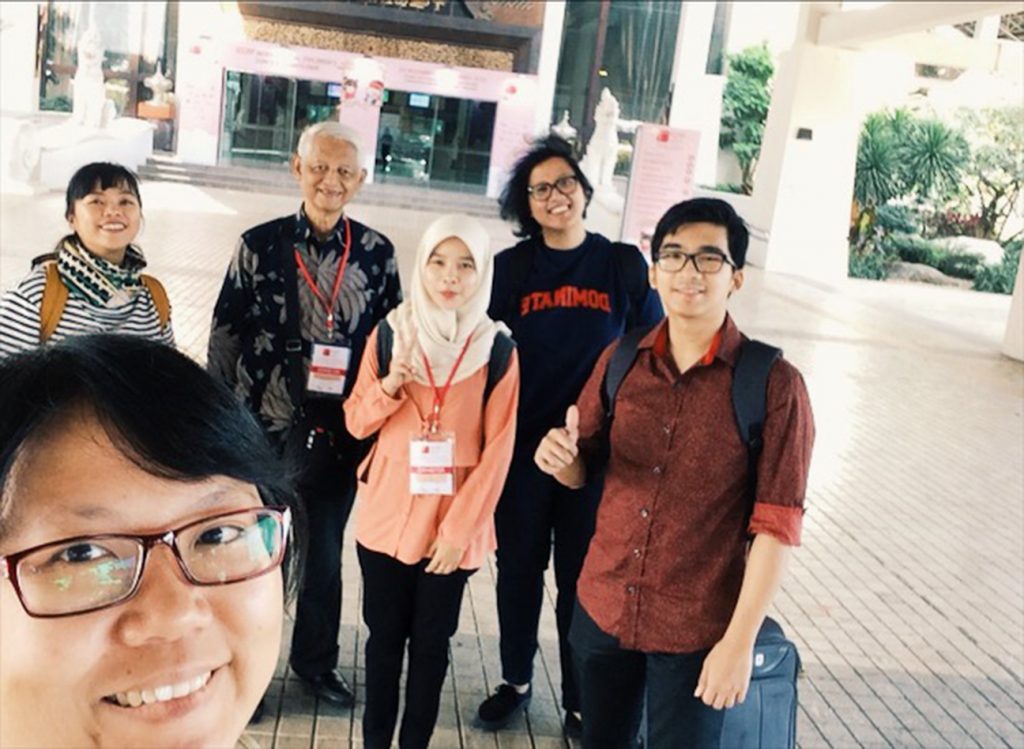 Seumpama is fortunate to be selected and supported by Komite Buku Nasional, and received partial sponsorship to be co-exhibitor for Indonesia's booth, teaming up with Litara Foundation, Impian Studio, Provisi Education, Polimedia Publishing, Bestari Publishing, Zettamind Studios, Room to Read, and folks from the Visual Communication and Design FSRD ITB. The crew were so much fun to be with. When we don't have to be at the venue, you probably would find us hanging out together at the Night Market or exploring Chiang Mai's endless food selections.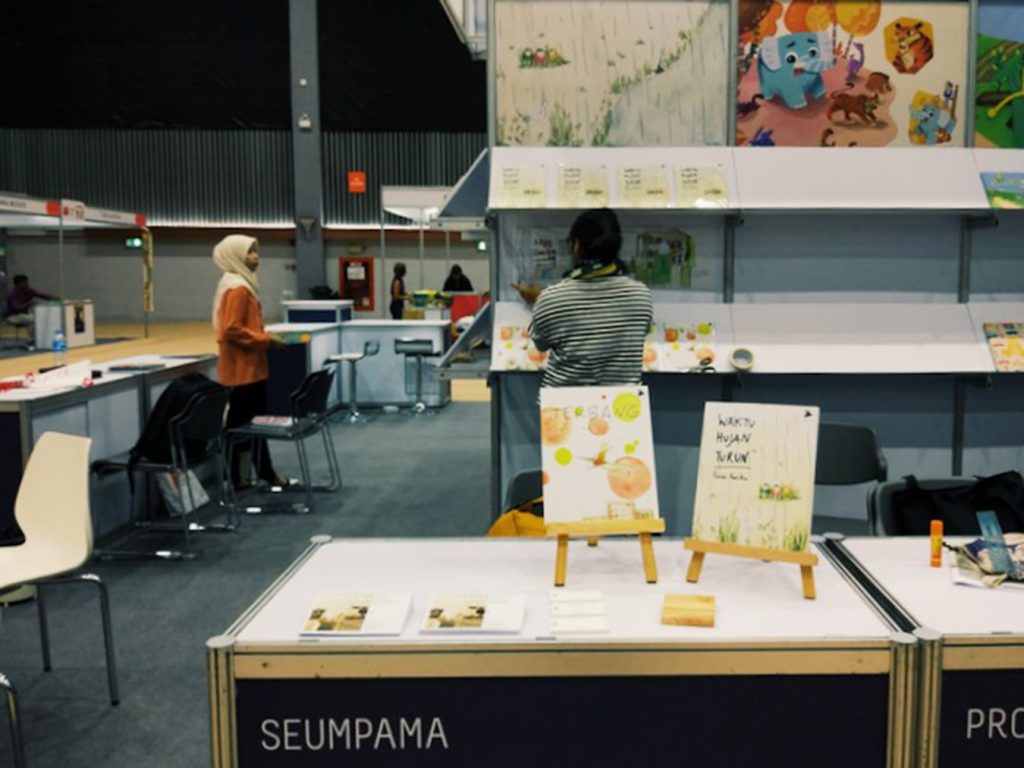 Attending ICCRF was a great closure for our year. Two thousand eighteen has been unexpectedly wonderful for us. We didn't do as much pop-up book store this year (and, oh, how we miss meeting you), but we have a new team member, we finally established a legal entities, our works were featured at international book fairs as well as independent bookshops and a contemporary art museum in Jakarta, and we met The Emma Press who would be publishing Waktu Hujan Turun in UK in 2019. We learnt, encountered, and re-encountered a lot of things in 2018, and so, naturally, we are really looking forward for the adventure that 2019 would be.